Your wedding or that of a close relative should be a special day. Here is how you should get ready for the big day so that it can be successful.
Introduction
If you are getting married soon, you should prepare well for the big day. There are many things you have to do to ensure you and the guests enjoy the day. If you are a guest, you also have to prepare for the event so that you can stand out and support the couple on their big day. It is all about sacrificing and supporting the couple where you can. Keep reading to learn how you, the bride, groom, or the guest, can get ready for an Indian wedding.
Decide What You Are Going to Wear
The bride, groom, and guests are likely to wear different Indian attire.
If you are the bride, you should choose your bridal outfit months before the wedding. There are many Indian bridal outfits you can choose from. You can choose a beautiful, comfortable bridal salwar kameez for the big day. Ensure that the outfit perfectly fits you. If you buy it online, ensure you know your body shape and measurement. That will ensure you order a bridal salwar kameez that fits your body shape and size. If you buy the outfit at the local store, ensure you try it before buying.
Alternatively, you can choose to wear a bridal lehenga choli. The ultimate secret is to choose something with beautiful prints and embellishments that enhance your look. You should also consider the comfort of a salwar kameez or lehenga choli you will wear on your wedding. Choose an outfit with soft, comfortable, and flexible fabric.
Another thing you should do is to buy the outfit early enough, especially if you are buying it online. That allows for time to make adjustments on the outfit or even order another one if it is not what you ordered.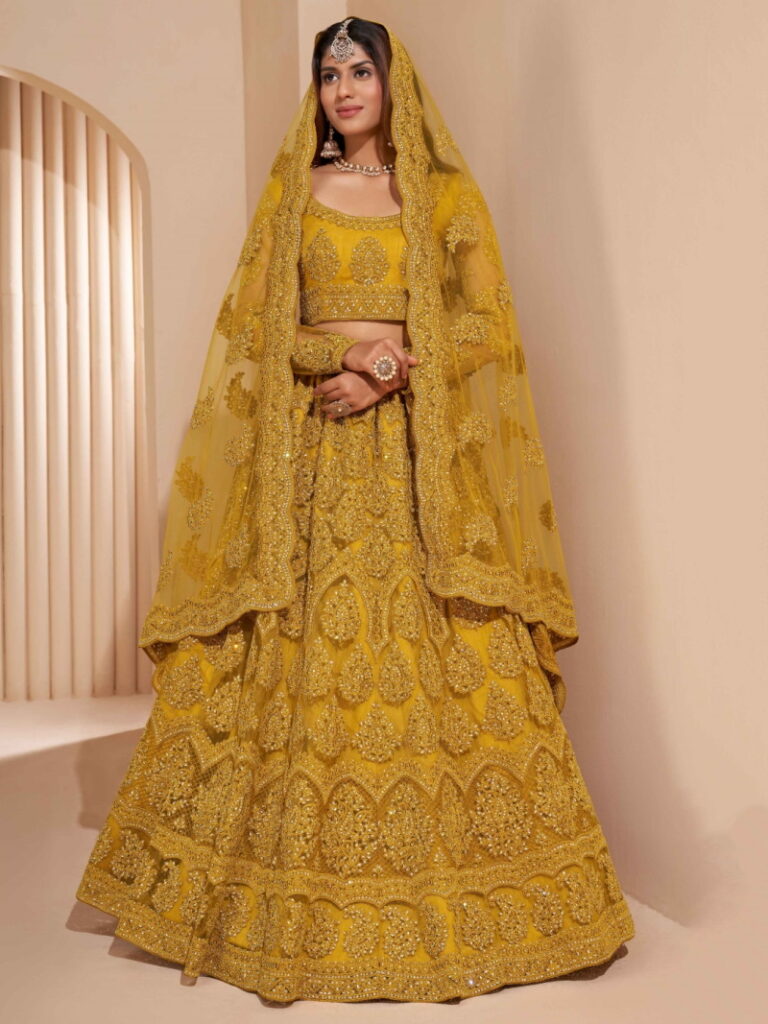 Don't forget the Jewelry. Choose your jewelry carefully to ensure they blend well with your bridal outfit. Also, choose the right shoes like rose gold beaded jutti bridal shoes, silver wedding slip-ons, heels, or any other design.
The groom has many options to choose from. They can choose to wear a bandhgala suit, Kurta set, or sherwani paired with a churidar or salwar. Ensure you choose an outfit that makes you the center of attraction at the wedding. Most importantly, choose stylish shoes like mojari jutti for men, velvet loafers, monk strap shoes, backless jutti, etc.
When attending an Indian wedding of a relative or friend, you should dress appropriately. You should know the color theme, and maybe the design recommended. One of the best attires you can choose to wear is the salwar kameez. Also, lehenga choli and saree are also great options to wear when attending an Indian wedding. You must select the right fabric, colors, and embellishments. Keep it simple, but remember to wear the right shoes and accessorize the outfits with jewelry.
Have A Committee/Bridal Team to Organize Things
A committee or bridal team will help you organize your wedding. You should have people you trust in the team. The team will organize the reception, get photographers, book catering services or prepare the meals, and help you to ensure the wedding is successful.
If you are a friend and a guest at the wedding, you should also volunteer to help where you can. You can give your input to make a difference in the wedding. Don't let something go wrong, and you can help. You might also need these friends on your wedding day. Don't forget to contribute some money to support the couple.
Book Your Makeup Artist(s) Early Enough
Whether you are the bride or groom or the guest, you should look your best on the wedding day. You will need a makeup artist and hair stylist to enhance your look. You should book them early enough. If you don't, you may not have a professional to apply your makeup and style your hair on the special day. That means you may not look as desired on the big day.
Have a Schedule and Assign Duties to Your Team
Most Indian weddings are very strict and take several days. The wedding has to follow a certain program and customs. So you should create the day's programs. That will ensure you utilize the time properly and nothing is forgotten. Ensure you let the bridal team know how the programs will be. Additionally, assign your team and committee roles. That will ensure that the wedding will go as planned, but everybody must play their roles effectively.
The bride and the groom should make a list of guests to attend their Indian wedding. They must consider the wedding venue and their budget. If they have a huge budget and a big reception, they should invite as many guests as they want. However, if they have a limited budget, it is advisable to invite fewer guests. Send out invitations early enough so that the guests can plan to attend the occasion.
Although this practice is common in western culture, it is not part of traditional Indian weddings. But you can include it in your upcoming wedding. There are many benefits of a wedding rehearsal. First, it ensures that you and some of your guests have a feel of the wedding venue and know what to expect on the big day. Secondly, the bridal team practices the duties that they will perform on the wedding day.
It also gives the professionals such as photographers, caterers, and event organizers of the wedding to get ideas of what to expect on the big day. A rehearsal allows the team to make adjustments and plan accordingly to ensure they handle hitches that may arise on the wedding day.
Final Words If you are having or attending an Indian wedding soon, you should prepare for the day. The bride, groom, and guests should know what they will wear on the wedding day. They should buy the outfits early enough. Additionally, the couple should have a committee or bridal team that organizes and handles everything regarding the wedding. Don't forget the wedding rehearsal.